Наше свидетельство касается обязательной вакцинации против Covid-19 как требования к лицам пройти вакцинацию в качестве условия освобождения от связанной с пандемией ограничения свободы, в том числе свободы передвижения и
и свободы собраний..

Министр здравоохранения Германии с 14 марта 2018 года в составе 4-го кабинета Ангелы Меркель.
https://ru.wikipedia.org/wiki/Шпан,_Йенс с мужем





Moncef Mohamed Slaoui
منصف السلاوي‎ July 22, 1959) is a Moroccan-born former head of GlaxoSmithKline's vaccines department. Donald Trump announced that Slaoui would manage the U.S. government's development of a vaccine used to treat coronavirus disease in Operation Warp Speed. https://en.wikipedia.org/wiki/Moncef_Slaoui

Slaoui resigned from the board of the Massachusetts-based biotech firm Moderna
Slaoui resigned from the board of manufacturing firm Lonza, which Moderna had partnered with to develop a coronavirus vaccine




former pharmaceutical lobbyist, pharmaceutical executive, and current Presidential cabinet member who serves as the United States Secretary of Health and Human Services.
His grandfather emigrated from Lebanon
https://en.wikipedia.org/wiki/Alex_Azar
2012, Azar became President of Lilly USA, LLC, the largest division of Eli Lilly and Company, and was responsible for the company's entire operations in the United States.[20] Prices for drugs rose substantially under Azar's leadership, including the tripling of the cost of the company's top-selling insulin drug.




производитель вакцин в России Научно-исследовательский центр "Вектор" под руководством СDC)

В 2004 г. — приглашенный научный сотрудник Центров по контролю и профилактике заболеваний (Атланта, США).
https://microbiol.elpub.ru/jour/pages/view/Maksyutov
https://zhizn-zvezd.ru/maksyutov-rinat-amirovich-biografiya-generalnogo-direktora-gosudarstvennogo-nauchnogo-centra-vektor/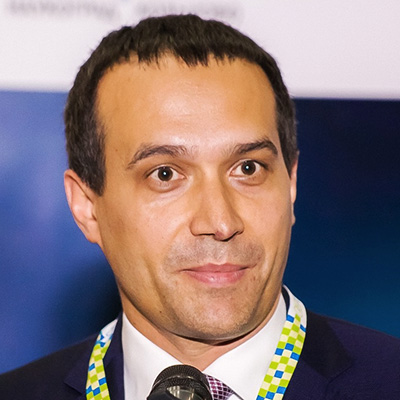 Вакцину компании BioNTech создали немецкие ученые с турецкими корнями
https://www.dw.com/ru/vakcinu-biontech-sozdali-nemeckie-uchenye-s-tureckimi-kornjami/a-55562867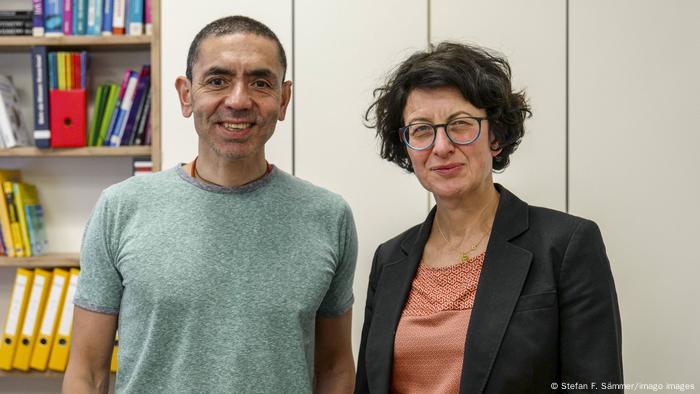 Турция готовит свои заводы под выпуск российской вакцины "Спутник V"
https://focus.ua/world/466961-turciya-gotovit-svoi-zavody-pod-vypusk-rossiyskoy-vakciny-sputnik-v

=======================
(Arabic: ناظم الزهاوي; born 2 June 1967) is an Iraqi-born British Conservative Party politician who is a junior Minister and has been the Member of Parliament (MP) for Stratford-on-Avon since 2010, after the retirement of previous Conservative MP John Maples. Since July 2019 he has served as Minister for Industry at BEIS, under the premiership of Boris Johnson, and on 28 November 2020 Zahawi was given additional responsibility for COVID-19 Vaccine Deployment at DHSC.

https://en.wikipedia.org/wiki/Nadhim_Zahawi


US travel ban
Following US President Trump's executive order that banned travellers from a number of Middle Eastern states, Zahawi reported that he was unable to enter the United States, despite being a British citizen, as he was born in Baghdad, Iraq.

https://www.arabnews.com/node/1769636/world

Кто такой Надхим Захави?
Надхим Захави переехал в Великобританию из Ирака со своей семьей, когда ему было девять лет.
В 2000 году он стал соучредителем агентства онлайн-исследований рынка YouGov и был его главным исполнительным директором, пока в 2010 году не был выбран в качестве кандидата в депутаты от консерваторов.
Впервые он был избран депутатом от консервативной партии Стратфорд-на-Эйвоне в мае 2010 года.
В 2011 году он в соавторстве с другим депутатом парламента Мэттом Хэнкоком, ныне министром здравоохранения, написал книгу о человеческом поведении, стоящем за банковским крахом, под названием «Мастера ничего».
В 2018 году он стал министром образования в правительстве Терезы Мэй.
При премьерстве Бориса Джонсона он был назначен министром бизнеса.
https://www.bbc.com/news/uk-55115037